Media Lifeline Business Management Software Tools
As a small business owner, you are aware of the many areas of business that require management to achieve profitable growth: digital marketing, social marketing, reputation management, customer relationships, communications, sales, payroll, HR management and more are all part of a well-run business. Media Lifeline Pro is designed to help you automate these business tasks in one software program.
Selecting a business management software program can be a challenge. Media Lifeline brings together the right tools for the most comprehensive and affordable business software management program for Small Businesses.
Business Management Tools
Media Lifeline concentrates on bringing these business tasks together with an automation feature to streamline your business:
Social marketing management
Reviews and reputation management
CRM
Communications
HR management
Website development and management
Sales lead generation
Lead pipeline management
SMS messaging
Website development and hosting are part of the Media Lifeline services. Our team will work with your business to create a responsive website for your business. We work with you to build the site of your dreams. We don't force your site to fit into a template, we will build it custom to meet your specific needs. This also allows us to build your site custom graphically to match your logo and branding. Once your site is built, we take care of hosting it on our server platform. What makes us different is after we build your site, we take care of the site completely for you with our web care system. We are your website team!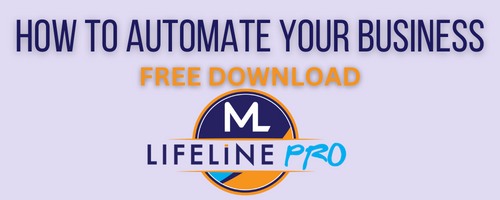 Media Lifeline Team
Talk with our team about how we can structure Media Lifeline to customize the program for your business goals. Our Media Lifeline Pro is a complete business management software program at a comparatively affordable monthly rate.
Discover the ease of use of this platform! Designed with churches and small businesses in mind, our program is designed especially for the small business owner. Develop automation tasks that will set your business in the direction of success by keeping timely accounts of business dealings along with relationships with customers through communications.
If your business is seeking Accounting, Payroll and HR online services, we can also provide these critical bookkeeping services through Pro Financial Staff. We work hand-in-hand with small businesses to provide complete virtual services for entrepreneurs.
How do you get started? The best way is to contact us. We are a highly motivated team of professionals that look forward to working with your business in developing a business processing tool that really works for you and your team. We specialize in our complete knowledge of the small business sector and have developed our product for you.
Combine the right tools for your business – talk with our development team to achieve your goals in one software program that works for you.