How Can You Grow Your Business With Media Lifeline Pro?
Business growth is a balancing act that many juggle for years to get the sustenance they can depend on. Small business owners wear many hats and, more often than not, cannot devote the time that is needed in the many areas of business management.
Media Lifeline is an all-in-one business management software that is designed with small businesses in mind. With a long history of helping churches manage the many areas of their missions, through website and social media management, member management, administration management and so much more, we have developed a professional business tool that is comparable to a Thryv, Pipeline Pro, or Salesforce-type of business software at a very reasonable cost for a small business.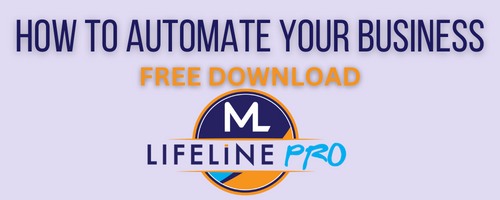 Improve your bottom line
Save money when you employ Media Lifeline Pro to generate leads for your business. Manage new and past leads with our pipeline management tool. Coordinate and manage your social media and create automation tasks for more business management. Allow Media Lifeline Pro to develop an engaging website that takes your business to a new level. Compare and save on your investment when you compare our product with others such as Thryv, Pipeline Pro, and Salesforce.
Create Growth, Generate Leads, Simplify Sales
Media Lifeline is growing in the business industry. Businesses are discovering the value of implementing Media Lifeline Software for their small businesses. Reputation management, reviews, CRM, sales pipelines, website funnels, and more are all part of what our software program will help you set up for your business. Set up, customize for your unique business, and become a leader in your industry with your organized presentation of your brand.
There are many ways we can work with you to understand your business goals and challenges and develop a setup that helps you manage and grow your business with excellent management, lead generation, and sales and customer management.
If your business is seeking Accounting, Payroll and HR online services, we can also provide these critical bookkeeping services through Pro Financial Staff. We work hand-in-hand with small businesses to provide complete virtual services for entrepreneurs.
How do you get started? The best way is to contact us. We are a highly motivated team of professionals that look forward to working with your business in developing a business processing tool that really works for you and your team. We specialize in our complete knowledge of the small business sector and have developed our product for you.
Contact us about how we can demonstrate Media Lifeline for your business.