How to Generate Leads and Simplify Sales | Lifeline Pro Coaching
How do businesses generate leads and simplify sales? Media Lifeline Pro offers business support through our Facebook Group Page, Support pages, and Podcasts.  Be sure to subscribe and join our social media opportunities to learn all about businesses that have learned to generate business leads and grow their businesses with Media Lifeline Pro for Business.
Lifeline Pro offers 15 business management tools in one, user-friendly software set up to include your website, social marketing, communication tools, lead management, and more.  As you begin to use this all-in-one Business software, you see the grand picture in one easy-to-manage location and the path to success becomes more clear.   Generate leads for your business and simplify sales. Save time by not logging in to multiple platforms when you have it all in one, comfortable to use place, customized for your business through Media Lifeline.
Tools to Generate Leads and Simplify Sales:
*2-way SMS Messaging
*Voicemail Drop
*Calendar & Appointments
*Website Chat
*Event Management
*Reviews and Reputation Management
*Social Media Planner
*Workflow Automation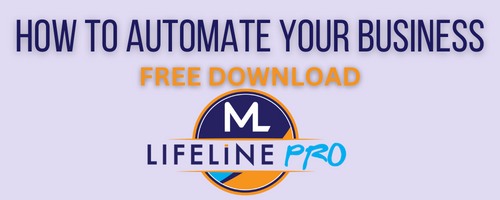 Today's thriving business needs a management tool that is designed for the critical elements of business growth.  Sales and marketing, customer relationships, and internet marketing can be overwhelming and time-consuming.  When we combine these business tasks in one place we save time and work smart.
When you employ our Lifeline Pro for Business, you will set your dashboard to automate your business tasks.  When you automate your business tasks, you will discover concise time management and consistent customer relation management. These things will lead to your will see business growth.  Sales will simplify as your communication tools improve.  With our Website Design, Development, and Care we work to convey your message and with our Lifeline Pro, we help you manage the marketing to the website, along with the results of customers from the website.   It is an all-in-one website and business management tool that no aspiring business should be without.
If your business is seeking Accounting, Payroll and HR online services, we can also provide these critical bookkeeping services through Pro Financial Staff. We work hand-in-hand with small businesses to provide complete virtual services for entrepreneurs.
How do you get started? The best way is to contact us. We are a highly motivated team of professionals that look forward to working with your business in developing a business processing tool that really works for you and your team. We specialize in our complete knowledge of the small business sector and have developed our product for you.