Best Business CRM | Launching Lifeline Pro for Business
Looking for the best business CRM program?  Media Lifeline, known for their work in the non-profit communities with CRM management and software development programs, has launched what we believe to be the Best Business CRM program for your business.
Simplify your sales and marketing. Generate leads and close deals through automated communications and relationship building. Increase sales and grow your business. More businesses are moving to a business management platform and we have developed the most user-friendly program available. Keep your business organized, Build customer relationships and streamline sales when you employ Lifeline Pro for Business.
CRM Opportunities for Growth
These are only a few of the growth opportunities with Lifeline Pro for Business. We do also have a full program, Lifeline Pro for Ministry. Non-profits and businesses both can benefit greatly from our product, we are available to do a full introduction to our product. Contact Cody for a full demonstration of how Lifeline Pro for business will change how you do business.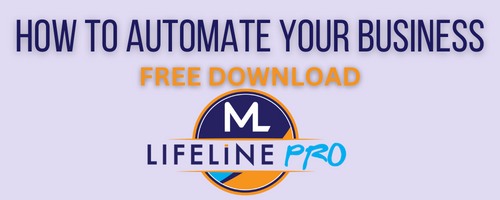 If your business is seeking Accounting, Payroll and HR online services, we can also provide these critical bookkeeping services through Pro Financial Staff. We work hand-in-hand with small businesses to provide complete virtual services for entrepreneurs.
How do you get started? The best way is to contact us. We are a highly motivated team of professionals that look forward to working with your business in developing a business processing tool that really works for you and your team. We specialize in our complete knowledge of the small business sector and have developed our product for you.