15 Business Tools in 1 Business Software Package
Media Lifeline is the newest and most comprehensive business CRM software package available for the small business market. When compared to other programs, this software package is the most reasonably priced software package you can find. Grow your business when you employ our team to create your Virtual Assistant CRM.
15 Tools In 1 Convenient Package

Our comprehensive business management software will provide these tools for automated management of these important areas of any business,  creating a thriving business requires active management of customers and relationships. Our Lifeline Pro System will help you stay engaged by offering:
Website development and hosting
Social media management
Reviews and reputation management
SMS two-way messaging
CRM customer management
Lead generation
Lead pipeline tools
Email marketing
Website click funneling
Calendar functions
Create your business flow and automate tasks for the most concise marketing and business management program you can build. Our highly experienced team will work with your company to develop the tools you need for a forward-managing product that helps you grow your business.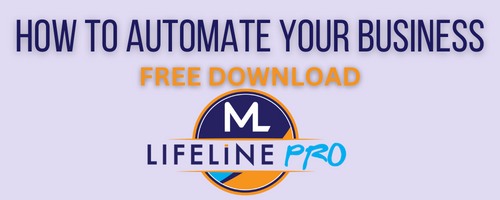 Your customers will appreciate the ease of booking appointments, continual communications and contacts, user-friendly website design and functioning, and so much more when our program is implemented. The mission of our Media Lifeline Pro product is to streamline your many business tasks into one user-friendly tool where you can confidently manage important tasks.
If your business is seeking Accounting, Payroll and HR online services, we can also provide these critical bookkeeping services through Pro Financial Staff. We work hand-in-hand with small businesses to provide complete virtual services for entrepreneurs.
How do you get started? The best way is to contact us. We are a highly motivated team of professionals that look forward to working with your business in developing a business processing tool that really works for you and your team. We specialize in our complete knowledge of the small business sector and have developed our product for you.